Customer Reviews
05/30/2020
Anonymous
New Zealand
I recommend this product
Fabulous dog bed
Our puppy loved his bed and loves snuggling the sausage
05/26/2020
Julie B.
New Zealand
One happy dog
Snowbell absolutely love's her new bed. The bed is well made using quality fabric's. Communication with The Life of Riley was prompt and Snowy's bed was made to my specifications and dispatched within days of my initial inquiry. I would definitely buy from The Life of Riley again.
05/22/2020
Dana T.
New Zealand
Warm and comfortable
My Whippet x loves to curl up in this bed after a walk in the cold morning air. The felt sides are quite soft and will fold down a little if she decides to flop her head out over the side once she has warmed up a bit. The mattress is thick and soft and the ability to buy a spare cover is helpful.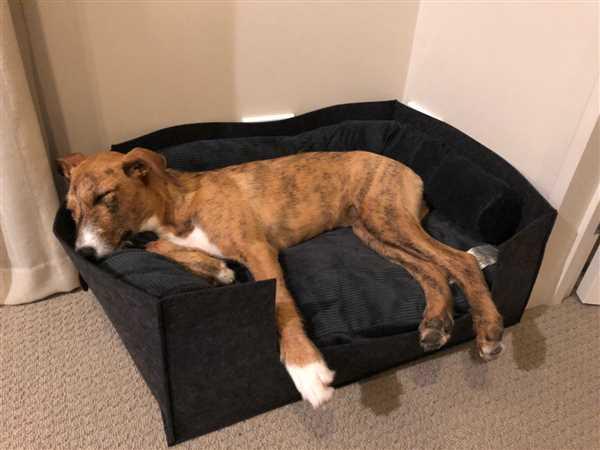 LR
05/18/2020
Loren R.
New Zealand
Cosmo loves his bed, even he if he doesn't love sleeping
Cosmo loves to spend his day mauling Gary the Sloth and rolling around generally being cute. He doesn't sleep at night in yet, but when he's bigger he will. So far, it has withstood puppy chewing and general exuberance. And it looks nice in our living room!